Working on my upcoming Exhibition "UnderBart" (bare underneath or wonderful is the actual translation)
It´s time for some skin. Spring is soon here and let´s take our clothes off.
I like the Idea of everyone beeing nude under their cloths. Still it´s very strange to appear naked in most situations.
I will tell U about the first time I took croquis lesson, embarrast and totally red to my face.
The opening will be at Gallery KG52, in Stockholm the 31:th of may.
More information soon.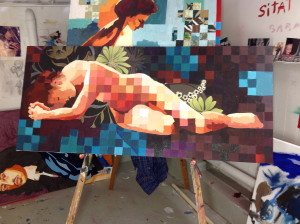 one…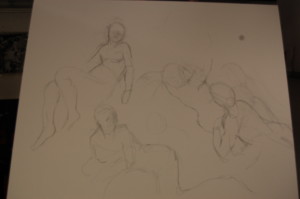 two…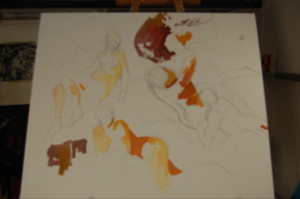 three.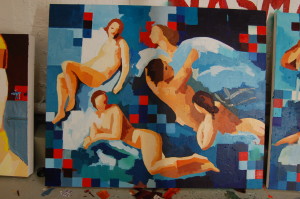 view from my studio